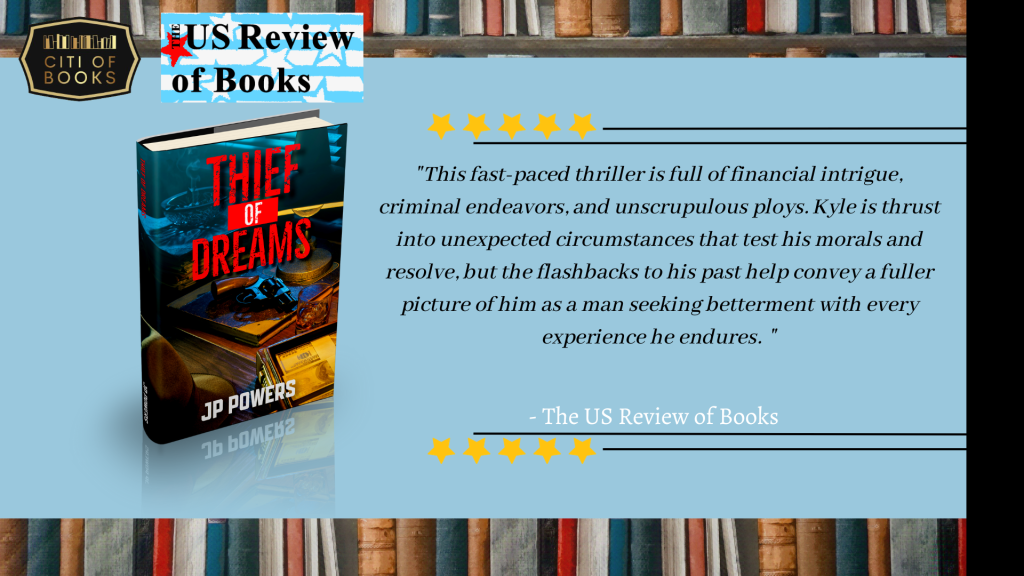 Book reviews provide a summary of the book's content, evaluate its value, and recommend it to other readers. It increases the chances of gaining readers as well as increasing the visibility of the book. The more the book has a positive review, the more it gathers attention. The US Review of Books is one of the US-based contemporary book review publications run by professional reviewers and editors. They analyze every qualifying book that is released without regard for the work's author or publisher.
The US Review of Books (USRB) reviewed JP Powers' book, "Thief of Dreams," which was praised by Michelle Jacobs after it was evaluated. She emphasizes, "Powers captures the exhilaration and excitement of the 1980s while refining a message about love in the midst of empty ambition and reckless living."
"Thief of Dreams" is a crime thriller that takes readers on a captivating journey through the life of the protagonist, Kyle Stone. Set in the vibrant and tumultuous city of San Francisco in the 1980s.
The story follows Kyle as he navigates the challenges of building a financial empire, but every time he faces a setback, he is mysteriously saved by a guardian angel or higher power, leaving him and the reader wondering about the identity and motive of this mysterious savior.
The author of the book, JP Powers, lost his father by ending his own life. Since then, he lived with several families before he found his home in the Army. After a year of intense training in combat engineering, he earned his commission as an infantry officer at just eighteen years old. He served during the Vietnam War and received injuries that would later become crippling. After serving in the Army, Powers started a business alongside his family, and his future looked great. What followed were some of the strangest events leading up to betrayal, greed, corporate corruption, witchcraft, paranormal activity, and much more. Those years were the craziest in his life. Thus, "Thief of Dreams" had to be written.
JP Powers spent many years in the entertainment business as a rock star manager, concert producer, and movie producer, and was honored to be the producer of USO Entertainment, Bob Hope, serving our military and delivering the best entertainment to those deployed throughout the world.