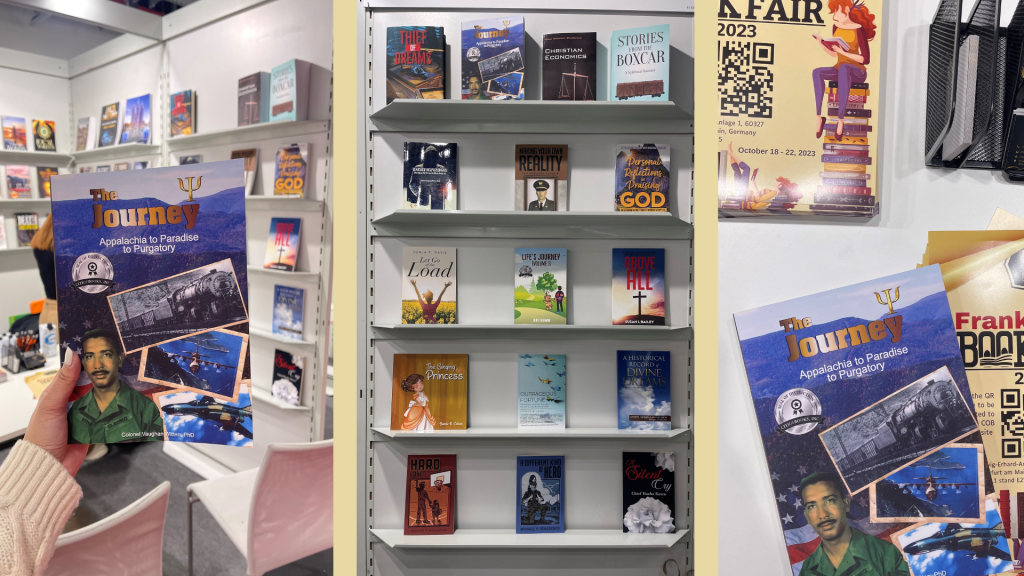 The 75th Frankfurter Buchmesse, the largest trade show for books, was held every year in Frankfurt, Germany. For worldwide business and trading, it is regarded as the most significant book fair on earth.
The Frankfurt Book Fair celebrated its 75th anniversary, celebrating literary and cultural diversity. With a series of activities prepared, one of the most anticipated this year is the chosen country to be the guest of honor, which is Slovenia. The country will present not just its diverse, unique qualities as an attractive place to travel but also as a country with a rich literary tradition.
This year, Citi of Books joined the largest book fair in the world. We were excited to present books written by our distinguished authors. In our assigned booth, a range of books—from fiction to nonfiction—would be on exhibit. A book included in the display was "The Journey: Appalachia to Paradise to Purgatory" by Colonel Vaughan Witten.
Colonel Vaughan Witten, the author of the book, was born on February 18, 1935, in Anawalt, West Virginia, in McDowell County, a small coal mining town of about 2000 people. He was born in Martinsville, Virginia, to Arlene Walker Witten and Alphonso Witten, a coal miner and Baptist minister from Anawalt, West Virginia, who died in 2000 and 1991, respectively.
At the age of 15, he received his diploma from London, West Virginia's Washington High School. He enlisted in the Air Force at the age of 17, served for 27 years, and was stationed in a few American, European, and Asian nations. He progressed to the rank of Command Master Sergeant, the highest enlisted-level rank, and was given the Bronze Star. Additionally, Dr. Witten got two BA degrees from Shaw University and North Carolina State University, as well as a Ph.D. in psychology from North Carolina State in 1989. He spent 34 years teaching psychology and sociology at Park College, Webster University, and Shaw University after leaving the Air Force.
"The Journey: Appalachia to Paradise to Purgatory" is an autobiography of the innocence, happiness, and final disappointment of a West Virginia coal miner's son, who sees his country on the slippery slope to immorality and cultural destruction as he journeys from the coal fields to the military and the highest levels of academia. This novel tells the story of a skinny, hard-nosed, hard-working West Virginia boy who believes in his family, the West Virginia-Appalachian culture, and the goodness and righteousness of the United States of America. It is a type of "rags to riches" story, from the coal fields to a Chief Master Sergeant in the Air Force and a Ph.D. from a world-class university. He describes a liberating journey and appreciation for his country while witnessing the creeping erosion of the American culture and principles he knew as a young man.