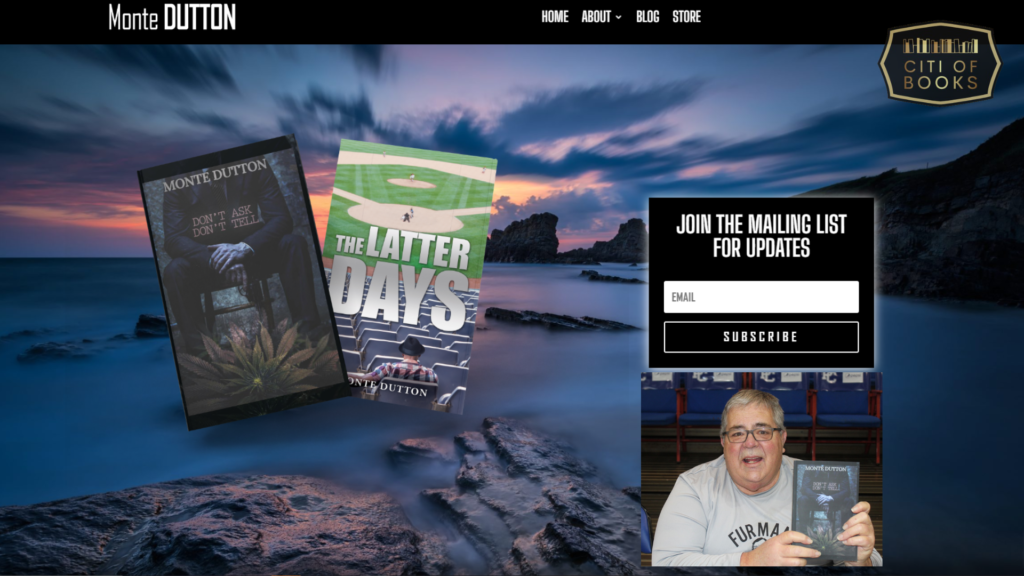 Monte Dutton's books "Don't Ask, Don't Tell" and "The Latter Days" are now available on the author's official website. The website provides the author's biographical information as well as details on how and where to purchase his books.
The author, Monte Dutton, is a resident and native of Clinton, S.C., and has written about sports most of his life. He is a graduate of Furman University and the author of eight novels, most of which have some sports content, as well as non-fiction books on NASCAR, football, and music. He crossed the country for two decades, writing about NASCAR. He's been named writer of the year twice by motorsports media organizations, and his work has garnered over a dozen honors for reporting, event coverage, and essays. He is the owner of DHK Sports.
"Don't Ask, Don't Tell," the award-winning journalist's eighth novel, is about a group of related people who become entangled and pawns in a massive illegal operation. One is a veteran sports columnist who loses his job; the other is a rebellious young writer who went on a trip to Southern California with a tawdry dropout that put her in trouble; and lastly, an English teacher at a prep school is watching his teen-aged pupils grow rebellious and decadent.
The columnist's new job is not one he chooses. The young writer mistakenly believes she is selling drugs by choice and rationalizes it in the name of writing a tell-all novel. The teacher sees in his charges the mistakes they have already made. The former is her father, and the latter is her lover.
Don't Ask, Don't Tell. If they follow and are obedient, they will be fine.
Furthermore, Dutton will release another book soon, entitled "The Latter Days." It is different from the first one in that it is less dark. It's about a baseball scout who discovers a bright prospect no one knows about when he's sent to evaluate another.
Visit the official website here: https://montedutton.net/.