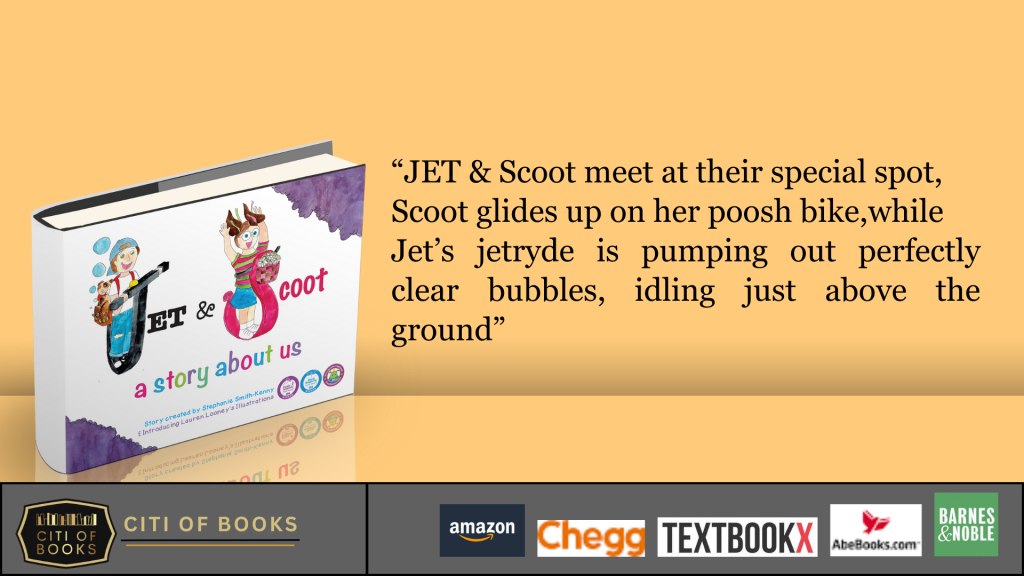 Citi of Books is delighted to announce the publication of the book "JET & Scoot: A Story About Us" by Stephanie Smith-Kenny. This amazing children's picture book is now available for purchase at Amazon, Barnes & Noble, and other retail outlets.
Stephanie Smith-Kenny is a California native, happily married with two amazing young adult sons. She resides and writes from her home in Del Mar, with her beloved Golden Retriever, Hudson, always near her desk.
Stephanie's three ideal keys to happiness are: to raise a family, to run one marathon, and to write a book. Once she started her family, Stephanie fell in love with children's illustrated books while reading to her sons every night. This was the inspiration for her idea to create and write a children's illustrated book. For her second key to happiness, Stephanie ran four marathons: two qualifying marathons and two Boston marathons. As her sons started to enter middle school and high school, that gave Stephanie more time to focus on her third key to happiness—to write what she had created years earlier and saved in a drawer, "JET & Scoot: A Story About Us."
Reading to her sons every night shall remain one of her greatest inspirations for writing JET & Scoot, which would ultimately become an award-winning children's book. Her greatest challenge, however, was to find just the right illustrator. That illustrator had been right under her nose for years, having grown up as her oldest son's best friend since kindergarten, Lauren Looney. As Lauren grew up, she started taking a strong interest in art, painting, and sketching. Over the years, she studied and developed her gift, and she is now attending Northeastern University. Together, since 2018, Stephanie and Lauren have collaborated, created, and had their own adventure in creating the world and the book series for JET & Scoot.
"JET & Scoot: A Story About Us" is a fun and engaging story about two friends. Best pals JET and Scoot are eager to spend "Adventure Saturday" together. Living next door, they greet each other with a hand signal that they keep under wraps. After that, get together at their designated location to begin their adventure on Saturday.
"JET & Scoot: A Story About Us" by Stephanie Smith-Kenny is now available for purchase through the link provided below: